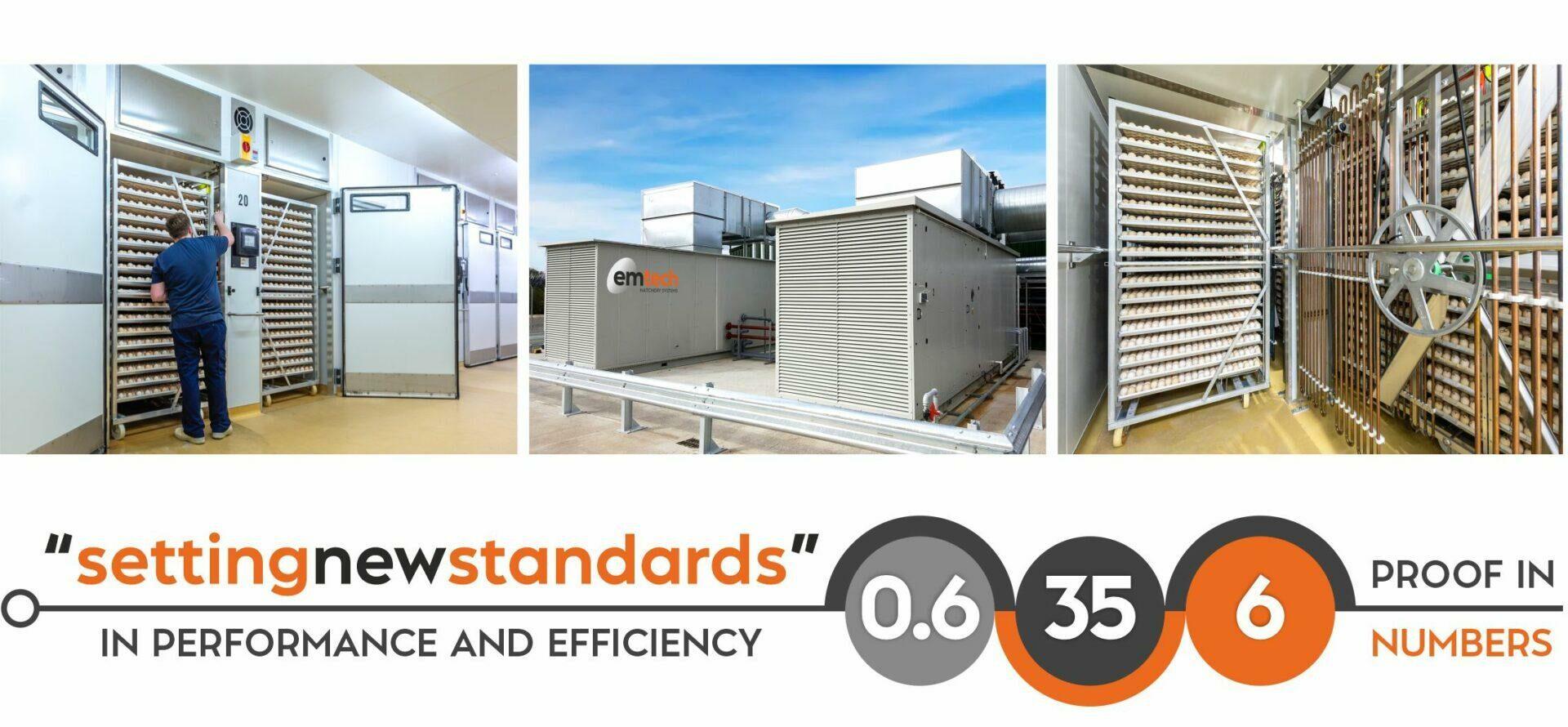 ---
Welcome to EmTech Hatchery Systems
Founded on a wealth of knowledge and experience, we at EmTech understand that temperature uniformity is critical for incubation excellence. That is why 'zero-point-six' isn't just our slogan but our operational premise. The world is paying attention as we continue to deliver and exceed the high-performance expectations of our industry. Our team of experts are well qualified to help with all new projects and to vastly improve the results at existing ones. To view our exciting product range and their respective brochures please select 'Products' from the main menu. To download our Corporate Brochure please click here.
---
EmTech Delighted to Announce New Agency Agreement with Entomak in Turkey!
We are thrilled to have Entomak as our trusted agent in the region. With their extensive network and expertise in the poultry processing equipment industry, we are confident that Entomak will provide exceptional service to our valued customers. But that's not all. Entomak has also a partnership in the company Kromeka, a leading Turkish supplier of hatchery automation equipment. This means that our partnership with Entomak opens up a whole new range of possibilities for our customers. They can now benefit from a comprehensive solution that includes both incubation systems and hatchery automation equipment. We look forward to a successful collaboration with Entomak and Kromeka, as we continue to provide cutting-edge solutions to the poultry industry. Stay tuned for more exciting updates and innovations!
Click here for their contact details.
---
Food Gate Proudly Announces its Second Turnkey Project
Food Gate proudly announces its second turnkey project within their first year of incorporation, facilitating an annual setting capacity of 84 million eggs. Representatives of EmTech Hatchery Systems and their agents were pleased to attend the official contract signing for the recently agreed project with Food Gate for the BALADY Group in Saudi Arabia.
Click here for more information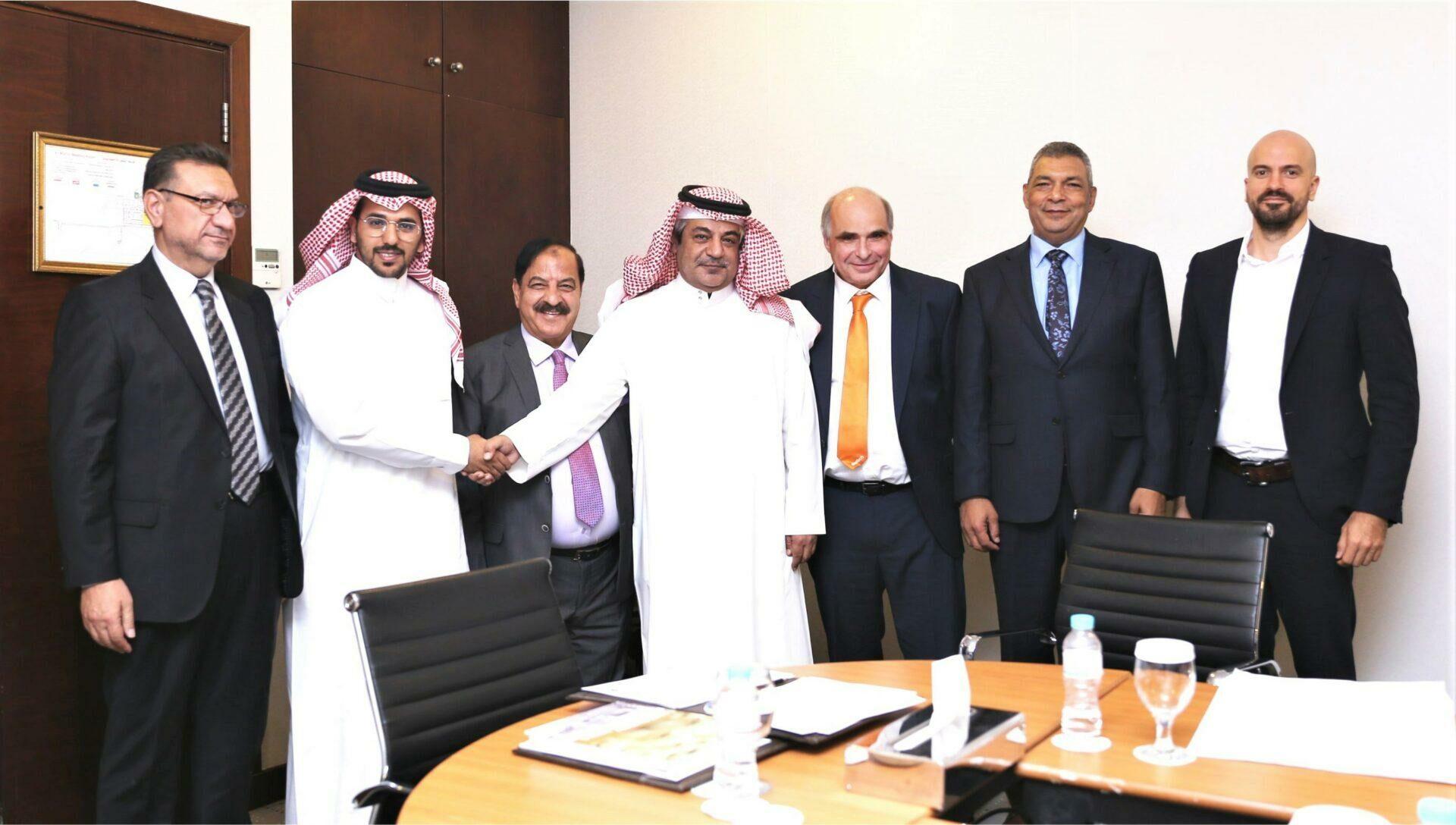 ---
Our Latest Development – The PrimoTech Max94
The Max94 setter tray and basket have been developed to fulfil every criteria required by today's poultry professionals. Two tray types are available, with or without stacking pillars, the latter of which can be stacked 18 high to achieve a capacity up to 162,432 eggs per setter. The Max94 adapts the air velocity and cooling in proportion to the increase in capacity to maintain performance at such high density. The tray is perfect for any size of operation, and with the reduced cost per egg is more affordable than other tray systems.
Please click on the image below to find out more!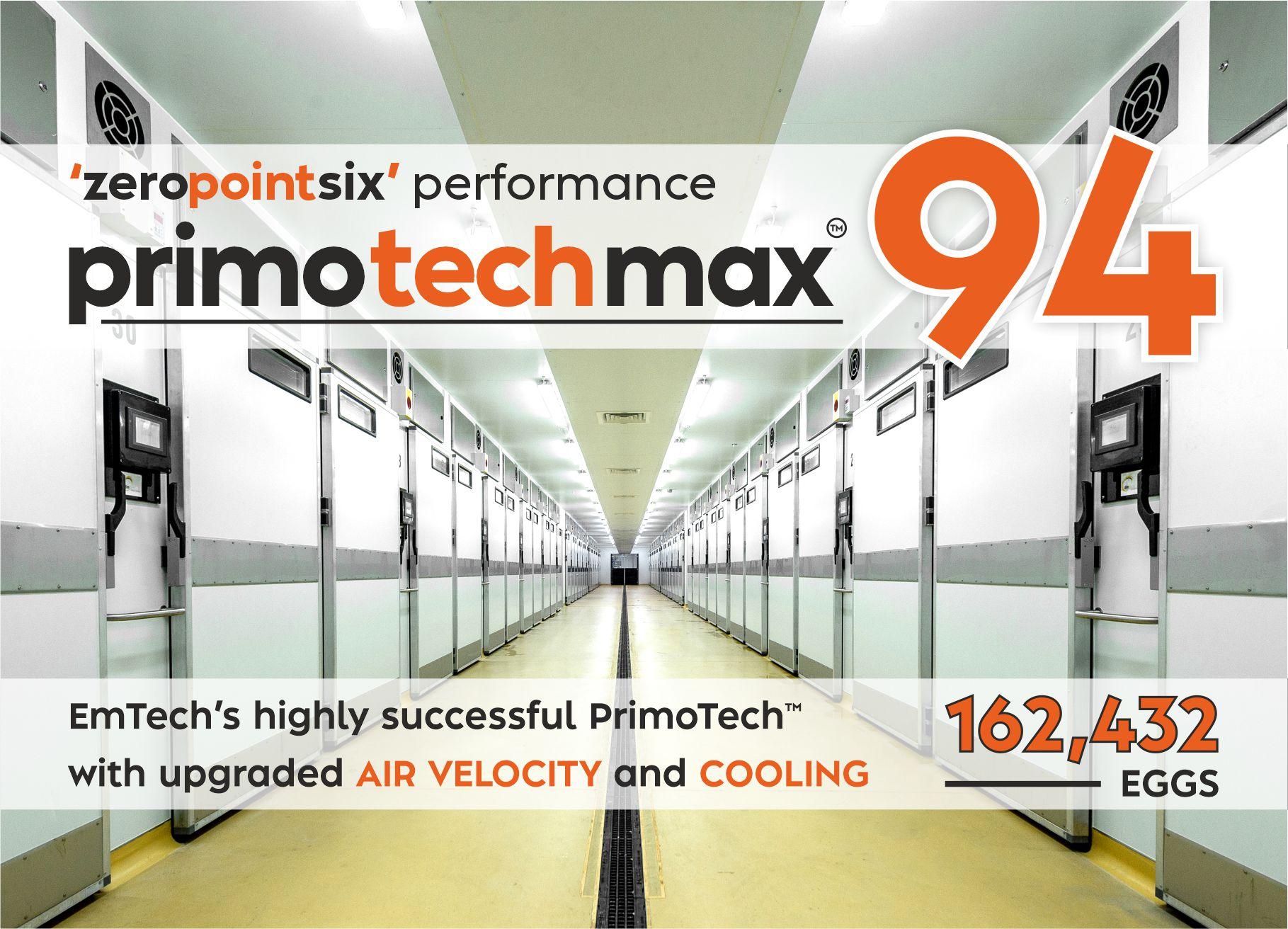 THE ECLIPSE™ PLC CONTROL SYSTEM
The Eclipse™ incubator control is our premier system, based on a PLC platform for ultimate control and efficiency. A highly intelligent and flexible 20-stage programmable capability helps fine-tune the incubation process by constantly analysing the incubation environment. The interface is a 5-inch high quality and intuitive touchscreen.
We have just started the new extension that will take us well into 2017. We took the decision to work with a British hatchery supplier, EmTech. We have used this company in the past two years on smaller projects and have been very impressed with their installations, equipment, and their experienced team." – OmeadSerati, Managing Director of Hy-Line UK
The EmTech team and the superior quality of their hatchery equipment impressed us immensely. We knew that EmTech is a young company but were also very aware of their team's reputation and pedigree in the poultry business over the last 25 years." – Gijs Schimmel, President of Centurion Poultry
We were looking to expand our hatchery business and looked at many suppliers. We chose EmTech to supply our new machines as they are not overly complicated. They have been able to customise the machines to our requirements and we have been very impressed with the quality of the finish, the prompt delivery, and the enthusiasm of all of the staff. We are only a small hatchery but have always felt like an important customer and have received exceptional after sales service. It is an added bonus that they are local. Furthermore, our first two hatches of the season have shown an increase in hatchability of 15% and 22% so a very happy customer." – Yvette Milton, Newland Farm Geese